Al Bielek - "The Man Who Traveled Through Time And Space"

Courtesy of Deviant Art
Read Full Post »
"85% of gay people are possessed by ghosts according to 'spiritual research"

Well, don't get too excited about using this as an excuse when coming out to your friends and family quite yet.....


Read Full Post »
Our hearts always hurt when we hear of the demolition or destruction of a haunted landmark.  While we never had the opportunity to investigate this notorious (and strange) Arizona haunt, it's still a bummer to ear that it's on its way out.
_____...
Read Full Post »
The "Planking" fad seems to have come and gone....
Halloween season is just around the corner and we think it's time to bring back an old 
1920's fad called "Horsemanning."  
Read Full Post »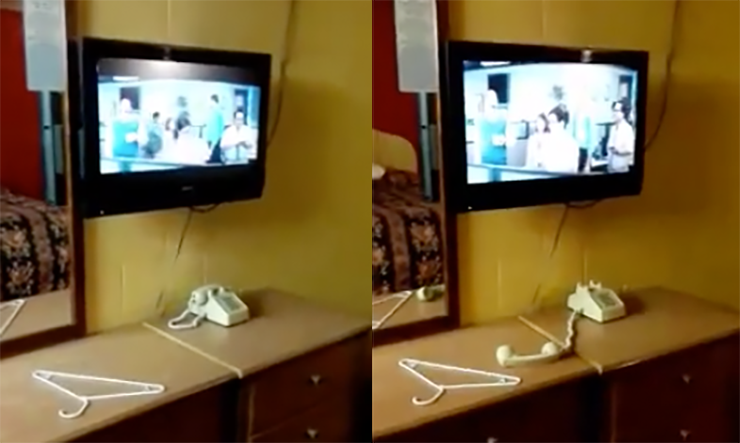 This hotel room video went viral. Frank Ramirez (the man who posted the original video) made an attempt to create a debunk video of people debunking HIS video.
Frank insists fishing line couldn't be the culprit.


Read Full Post »
We'll start with a little history. The Queen Mary is located in Long Beach, CA. Internationally recognized, the [now] hotel is known as one of the most haunted places in the world. There are estimated to be as many as 150 spirits ...
Read Full Post »
Part two. Ohhh this is so fun. Look at all these all these movies, Alright, lets pick up right where we left off. 
1) The Boy 2 - I'm trying to figure out where else the directors could go with this film. I thought it gave us closure and didn't rea...
Read Full Post »
Case File:
The Foxfire Restaurant
Anaheim Hills, CA
This 2017 New Year rang in our one year anniversary of the classified case of the Foxfire Restaurant that has been sealed ¬for more than...
Read Full Post »
A two - maybe 3 parter - Can we just address all these sequels up and coming in 2017 & 2018!?
It's going to be a great couple of years for horror.
Read Full Post »
by OCGL Junior Investigator & Case Manager
Brittany Perreira

I swear my experiences with this amazing new family of mine are giving my brain whiplash. As a recent new member, I was instantly thrown into the mix on what I think has been one of the group's best investigations to date. The Bracken Fern Manor and Tudor...
Read Full Post »